A family owned business with five decades of construction experience
Established in 1969, J.H. Maxymillian, Inc. is a Berkshire-based family owned business with five decades of construction experience in the New England area. The firm is well regarded industry-wide for its technical capabilities, professional project management and consistent performance.
Regionally, Maxymillian is known for creating and reinforcing critical infrastructure, and for protecting the natural beauty that visitors and locals enjoy every day. Our commitment to our employees and community means that we provide a Living Wage and strong benefits to all employees, and provide support to over 220 local organizations with the belief that "together, we can make a difference in our communities."
"We truly appreciate the proactive approach J.H. Maxymillian, Inc. is taking towards making this project successful in every way, especially in regards to the health and well-being of its employees…History has shown that partnering with firms like J.H. Maxymillian results in a better overall construction experience for all stakeholders."
– Matthew Consigli, President, Consigli Construction
Jim and Neal Maxymillian, a father-and-son team, have been committed to delivering quality service to the New England region for 50 years and lead an expert team of experienced and dedicated personnel. The Maxymillian team consists of the highest quality engineers, superintendents, equipment operators, laborers, and craftsmen in the civil construction industry. Experienced and dedicated project managers effectively execute complex tasks and multi-million dollar contracts with confidence. The firm's executive management team is in constant communication with project managers and other key project and support staff. This pipeline results in strong leadership and teamwork of the highest integrity and accountability.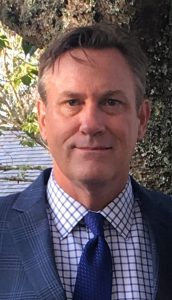 Neal A. Maxymillian, M.B.A., President of J.H. Maxymillian, Inc., has nearly 40 years of experience working in the family business. Starting at age 14, each summer he held a position at J.H. Maxymillian, learning the job at every level of the family business. He went on to study civil engineering and economics at Tufts University, graduated from college in 1987 and received his MBA from Dartmouth in 1992. After graduation, Neal opened the Boston Maxymillian office and turned his focus to growing business in the Greater New England area. Neal became President of the Maxymillian Companies in 2004 and returned to the Berkshires in 2013. Today Neal provides direct executive oversight and strategic management for all Maxymillian projects.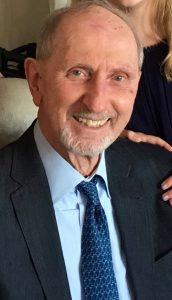 James H. Maxymillian, P.E., Founder and Chairman of the Maxymillian group of companies, has over a half century of experience in the general construction and environmental remediation industries. After receiving his Engineering degree from Yale University and Masters in Engineering from the Massachusetts Institute of Technology, Jim returned to the Berkshires to create J.H. Maxymillian and its multiple affiliate companies.
"We are all very pleased at the timely completion of the project and the minimal interference with traffic flow while the project was in progress."
– Board of Selectmen, The Town of Alford, MA