Construction Field Opportunities
Construction Field Opportunities
Maxymillian is affiliated with the Laborers and Operating Engineers Unions. Minority and Female Applicants are encouraged to apply. Maxymillian is accepting applications for experienced field personnel in the following positions:
Laborers
Operators
Foremen
Supervisors
Inexperienced Applicants should be aware of apprenticeship programs sponsored by your local unions and basic job requirements can be found to the right of this page. If you are interested in applying for a position, we welcome you to stop by our office and fill out an application:
Office Manager
J.H. Maxymillian, Inc
1801 East Street
Pittsfield, MA 01201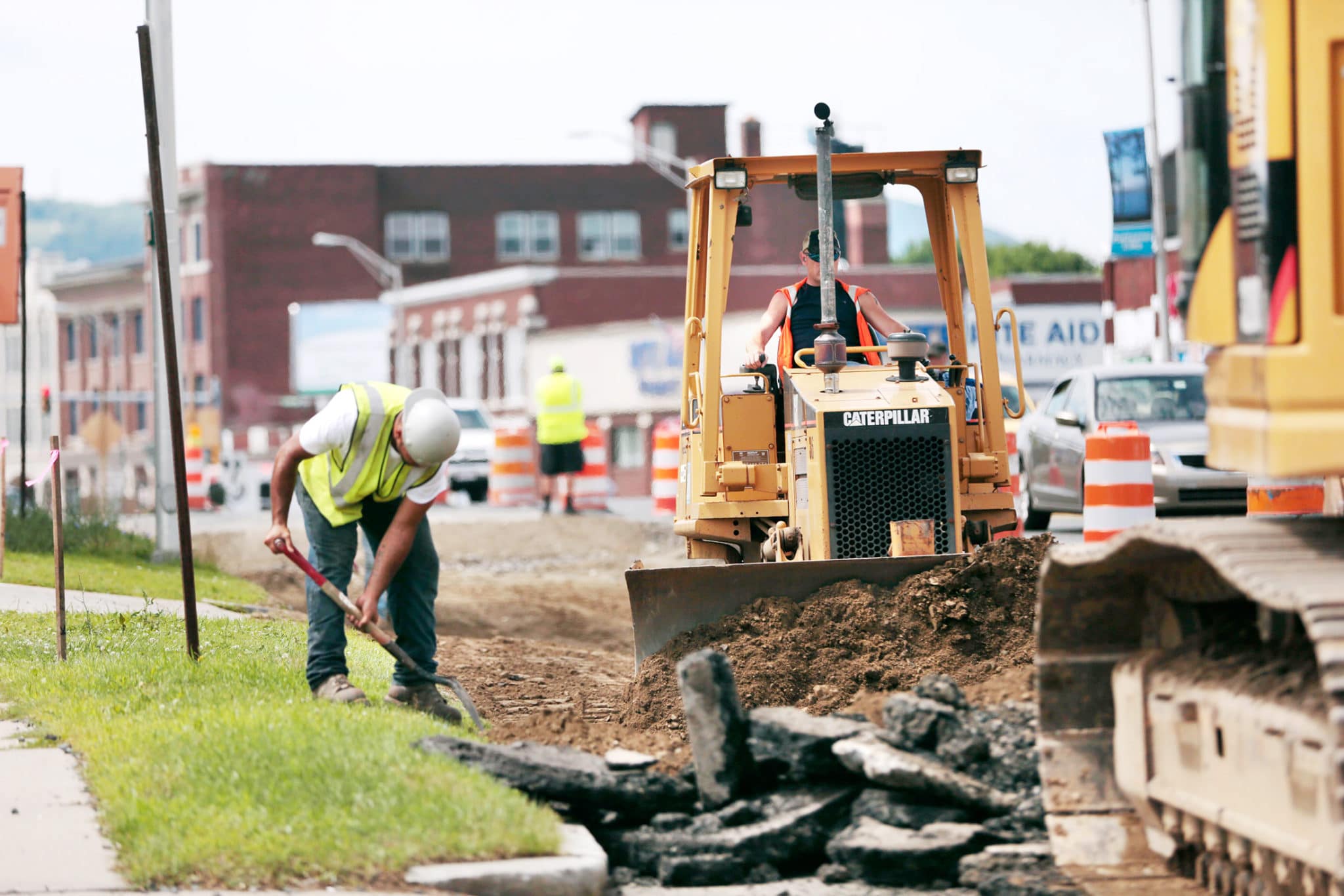 Union Apprenticeship
Operating Engineers
Operating Engineers operate and maintain heavy construction equipment such as cranes, excavators, loaders, pile drivers, and hoists. They use this equipment to excavate, move, or grade earth, erect structural steel, and pour concrete or other hard surface paving materials.
Operating Engineers Local 98 JATC (Western MA, Western NH and VT)
https://iuoelocal98.org/training/apprenticeship/
Length of Apprenticeship: 4 years; 600 hours of classroom training and 6,000 hours of on-the-job training.
Basic Requirements:
Must be 18 years of age or older;
Must have a high school diploma or G.E. D. certificate;
Must pass a mandatory drug test and physical;
Must have residency within the jurisdiction of Local 98
Must pass aptitude test;
Must have a valid driver's license.
Contact: David Kazimierczak, Director
Operating Engineers Local 98 JATC
102 E. Plumtree Road, Sunderland, MA 01375
P (413) 548-9508
Fax: (413) 549-9600
Email: dkaz@local98.org
Laborers
Massachusetts Laborers' 2023 Apprentice Application Dates
Qualified Individuals should fill out applications at the Local Union nearest to their residence between 9:00 A.M. and 12:00 P.M. On these scheduled dates:
March 14, 2023
June 13, 2023
September 12, 2023
December 12, 2023
Must be 18 Years old & Physically able to do the work of the trade.
Must submit to drug testing.
Must have a high school diploma or GED equivalent.
Must have Driver's License.
Must have reliable transportation.
For Berkshire County:
Laborers' Local 473
264 West Housatonic St.
Pittsfield, MA 01201